The following changes were rolled out to Condo Control during our February 16, 2022 release. Please review the release notes below carefully as some changes impact the way the system works.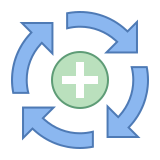 IMPROVEMENTS:
Ability to Print Attachments in Violation Print
We improved the standard print functionality for violations. Now the files will include attachments with adjusted picture sizes.
Improvement to Event Recurrence Types
We improved event recurrence options, allowing more flexibility for daily, weekly, monthly, yearly and custom event types.
Improvement to Vendor Portal Functionality
We continue to improve on the vendor portal functionality by adding more flexibility to the vendor import process. This release also includes UI changes, improvements to the history records and minor bug fixes.
Improvement to Unit Search for Announcement Recipients
We improved the search functionality on the new announcement page. Now users can search by units with extra symbols in unit names.
Ability to Add Departure Time for Visitors without Vehicle
We introduced a new field allowing users to pick a departure time for their guests when visitors are being logged under My Account. The option will be available on mobile in one of the upcoming releases.
Improvements to Mailing Addresses Report
We introduced a new "Groups'" filter for the Mailing Addresses Report. Previously, the report included only users in the Owners group, but now the report can be filtered by any group.
New Email Preference to Help Track Unit Resident Deletions
We introduced a new email preference allowing admins to keep track of when unit residents are deleted by other residents.
Numerical Sorting of Files in File Library
We improved the sorting of files in the File Library by introducing numerical sorting.
Ability to Add Payment Method on the Setup Billing Page
We've included a functionality allowing clients to add a payment method for their Condo Control subscription.

BUG FIXES:
Fix to Duplicate Survey Email Notifications
We fixed an issue with some users receiving duplicate survey email notifications.
Fix to QuickBooks Integration regarding Balances
We addressed an issue resulting in users not being able to view QuickBooks account balances under their accounts on Condo Control.
Fix to a Bug Interfering with Service Request Mandatory Fields
We addressed an issue with some mandatory service request fields not saving information in cases where the user saved the service request as a draft before submitting it as open.
Fix to Unit Address not Syncing to Condo Control from Quickbooks Desktop
We addressed an issue that prevented unit address changes from syncing back to Condo Control on workspaces integrated with QuickBooks Desktop.
Fix to Service Request View Permissions
We addressed an issue with some users being able to see service requests created for residents in multiple related units.
Fix to Filtering on Pets Report
We addressed an issue with filtering by type of pet on the pets report.
Fix to Occupancy Date on Registration Page
We improved the validation for occupancy date on the registration page. Now users can enter past dates.
Fix to Sorting Last Updated by Resident on Violation List Page
We fixed an issue that occurred when the last updated by resident filter was combined with a creator filter on the violation list page.
Fix to Checking in Keys on Security & Concierge Console
We addressed an issue with returned keys still showing as signed out in situations where more than 10 keys were checked in at once.
Fix to Total Capacity Limit Setting for Amenity Bookings
We improved on the total capacity setting for amenity bookings set to timeslots. Now the setting will show up only if the guest limit setting is enabled.