The following changes were rolled out to Condo Control during our March 16, 2022 release. Please review the release notes below carefully as some changes impact the way the system works.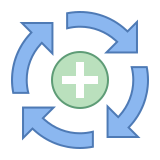 IMPROVEMENTS:
Improvements to Candidate Profiles for Proxy Voting
We improved this functionality and have made minor tweaks: Any links in the candidate description will now open in a new window, the wording on validations for selecting election candidates has been improved, and the character limit for candidate descriptions has been increased.
New "Unit Village Name" and "Unit Legal Description" Columns in Reports
We added 2 new fields to our existing Violation Tracking Summary, Mailing Addresses, Service Request Summary, and Phone Numbers and Emails reports.
New "User Group" Column to Payments Reports
We added a new column and filtering to the amenity, store, and make a payment reports.
New Workspace Setting Makes it Possible to Round Zego Fees
We added a new workspace setting allowing Zego fees to be rounded up to the nearest unit.
New Email Templates Translated to Spanish and French
We've translated a few new templates to Spanish and French as part of our ongoing process of making email templates available in multiple languages. The templates include:
- New Announcement (created from own announcement template; Spanish only)
- Confirmation when user is resubscribed
- Confirmation when user unsubscribes
- Failed login attempt
- Account deactivation
- Account locked out (Spanish only)
- Login from new device

BUG FIXES:
Fix to QuickBooks Desktop Sync
We addressed issues with QuickBooks Desktop sync for unit addresses and new owners.
Fixes to Short Term Rental Functionality
We addressed several issues with STR functionality: Admin edits for stay details will not be hidden from the owner's view, welcome emails will be sent based on the workspace time zone and stay dates will not be shifted on the admin view after guests complete the registration form.
Fix to Bank Transfer Payments Error Experienced by Certain Users
We addressed an issue affecting users' ability to make payments using a bank transfer option in cases where the workspace was previously connected to both Zego and Rotessa payment methods.
Fix to Vendor Compliance Documents Expiration Date
We addressed an issue with some compliance documents not triggering an email about an upcoming expiration date.
Fix to Order of Package History for Residents
We addressed an issue affecting the order of recent packages for residents. Users should now see packages received in the last 30 days sorted in descending order.