The following changes were rolled out to Condo Control during our March 30, 2022 release. Please review the release notes below carefully as some changes impact the way the system works.

NEW:
Condo Control Community Forum
We just launched a community forum exclusively for board members and property managers who use Condo Control. The forum, which operates on a platform from Tribe, can be accessed directly through the Condo Control workspace by clicking on the community forum icon. We have created this space so that users can ask questions, find answers, and engage in discussions about the software.
Rotessa Settlements & Transactions Reports
We added two Rotessa Reports: Rotessa Settlements Report & Rotessa Transactions Reports. These reports replicate information that was previously available through the Rotessa Dashboard.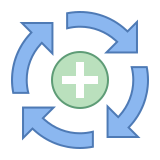 IMPROVEMENTS:
Improvements to Proxy General Form
We improved the flow of the general proxy voting process:
- Reporting tab hides the "Download proxies" report, making votes anonymous
- Wording changes have been implemented across the proxy general form ("proxy" instead of "vote")
- Checkbox questions (quorum or answer all questions) e have been introduced. Users can select between casting a blank ballot for the purpose of reaching quorum or answering all questions relevant to the meeting. The selected option defines the flow for the next questions. --Checkbox question text can now be modified

Improvements to Help/Contact Us Pop-up
We improved the 'Help' button on the Help/Contact Us pop-up by introducing search functionality. Users will be able to get results prepopulating from our Zendesk User Guide.
New Email Templates Translated to Spanish and French
We've translated a few new templates to Spanish and French as part of our ongoing process of making email templates available in multiple languages. The templates include:
- New custom announcement template
- Email about new authorization let in and out of a unit
- Task reminder
- Task voting
- Short-term rental reminders
- Vendor welcome letter
- New service request
- Service request updated
- Service request reminder
- Confirmation that service request has been closed
Impovements to Vendor Portal
We continue to make improvements and add new functionalities to the Vendor Portal feature. In this release, we've made the following changes:
- Ability to import vendors from portfolio level
- Improved history records for vendor import
- Included links to quotes on the jobs page
Improvements to Adding Attachments to a New Task
Now users can upload attachments on the "create new task" page instead of updating the task. This option will be available on the mobile app soon.
New UserID Column in Proxy Reports
We added a new "UserID" column to the "Meeting Signup Sheet" and "Users who said 'Yes Attending'" reports. This column will make it easier to identify users who attending meetings.

BUG FIXES:
Fix to Language Preference Affecting Language of Emails
We addressed an issue affecting users receiving emails in a language that is different than their saved language preference.
We made improvements to the Yardi overnight sync for offsite addresses.
Fix to Duplicate Proxy Voting Reminders
We addressed an issue resulting in some users receiving duplicate reminders about an upcoming proxy vote.
Fix to Handling Custom Fields on Service Request Page
We fixed a bug resulting in a new service request page being refreshed without saving any previously filled out information (attachments in particular) in case a validation was shown for one of the mandatory fields that wasn't filled out.
Fix to User Unsubscribed Email
We addressed an issue with the email template not reflecting the email of the unsubscribed user.
Fix to Link in Deposit Preauthorized Email
We addressed an issue with a link in preauthorized deposit emails allowing users to update their payment details in case a deposit hold fails.
Fix to Preauthorizations on Zego Dashboard
We addressed an issue affecting preauthorizations being shown on the Zego Dashboard for bookings made for future dates. Zego preauthorization should create a hold, but should not charge the credit card.
Fix to Relock Button on Authorizations
We fixed a bug impacting the 'Relock' button for authorizations not responding on the Security & Concierge Console.