The following changes were rolled out to Condo Control during our April 13, 2022 release. Please review the release notes below carefully as some changes impact the way the system works.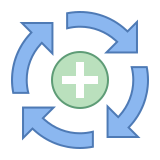 IMPROVEMENTS:
Improvement to Vendor Portal Functionality: Invoices
We continue to improve on the vendor portal functionality with each release. In this release, we are introducing invoices on the Portfolio and Workspace levels. Users with permissions can view a dashboard with invoices, create new invoices, and update the status of invoices. The invoice approval process ties back to invoice approval rules established for a portfolio or a specific workspace.
Improvement to Short Term Stay Functionality
We've made the following improvement to the STR functionality:
- ability to add different merged fields to the welcome email
- ability to define who can have access to the guest registration page
New Columns and Filters in Violation Reports
We added a new "recipients" column, and unit type, violation creator, and violation stage filters to the violation tracking summary report. We also added village, violation type and status filters to the violation activity summary report.

Improvements to File Library History Records
We will now track history records if files are deleted or moved to another folder on the file library.
New Email Templates Translated to Spanish and French
We've translated a few new templates to Spanish and French as part of our ongoing process of making email templates available in multiple languages. The templates include:
- User Email Updated
- User Requires Assistance
- File Library Document(s) Uploaded
- User Unsubscribed
- Minor Improvements to the Translations of Service Request Emails
New Setting Allowing Duplicate Value in Asset Custom Field
We added a setting for custom asset fields that allows users to duplicate the value in case an original asset with the same value in a custom field was archived.
Improvement to posting deposit amounts to VMS to match bank deposits
Payments are currently posted to VMS as individual payments which show a cash amount and the owner accounts. With the improvement, the cash/bank portion of these will be posted as the deposit (batch) amount in order to match the bank statements and correctly reconcile.
Improvement to Rotessa Settlement Report
We improved the way the Rotessa report shows settled batches. Now it will be based on date settled (as opposed to date created).

BUG FIXES:
Fix to Asset Mandatory Fields
We addressed an issue resulting in users being able to create an asset without filling out all mandatory fields.
Fix to Deleting Parking Spots in Some Workspaces
We corrected an error that occurred when deleting parking spots in some workspaces. Issues would arise if a spot was initially created without a legal description.
Fix to Duplicate Election Reminders
We fixed an issue with duplicate election reminders. The issue was affecting workspaces with more than 2,500 recipients of the electronic notice.
Fix to Event Update Emails
We addressed an issue with event update emails being triggered for any kind of change to the event. Now, an update will only be generated if the event location and/or time is changed.
Fix to Voting on Violations
We addressed an issue that caused voting results to disappear if an internal notice was saved for a violation.
Fix to Store Activity Report Showing Duplicate Payments
We addressed an issue with some workspaces showing duplicate rows of payments, which occurred if a user was in more than one group.