If you are the owner of a unit and you would like to edit, remove or add a resident into your unit you may do so through the My Account module.
Note: Not all properties allow owners to edit their own unit residents. If you do not see the option to make these changes you will need to contact property management to inform them of the change in residents and ask them to make the requested changes.
1. Login to your Condo Control account at app.condocontrol.com/login.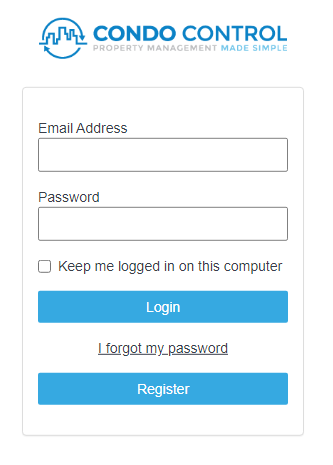 2. Click My Account from the left-hand navigation menu.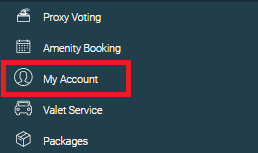 3. Open the Unit Residents tab under My Account.

4. To remove a user, click the Trash icon. To edit a user's details, click the Pencil icon.
Note: only tenants can be deleted, other owners of the unit cannot.

5. To add a new tenant, roommate, spouse, etc. click the "New" button. This will bring you to a form to create a new resident account.

6. Fill the form out with the new unit resident's information and click "Save" to add them to your unit. This new user can only be added into the unit you were logged into at the time of entering this form. You may only add users as tenants/residents/family members. If you would like to add an additional owner into the unit please contact property management with your request.
Note: An email address or mobile phone number is required to create a new resident account.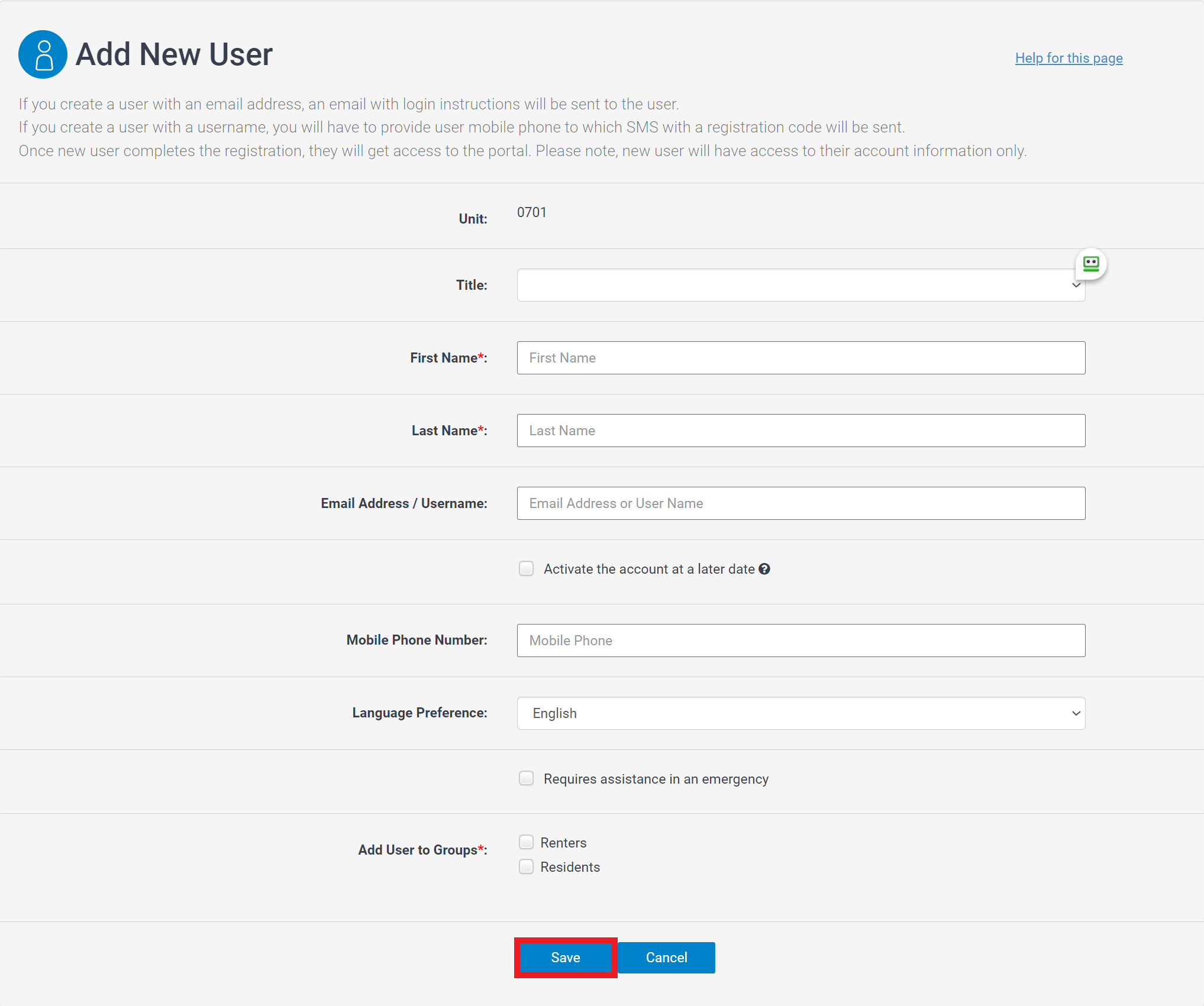 Please ensure you read the rules at the top of the page regarding email address's and usernames.