The following changes were rolled out to Condo Control during our May 26, 2022 release. Please review the release notes below carefully as some changes impact the way the system works.

NEW:
We just launched a new feature that allows administrators to create invoices, capture payments, track unit dues, send reminder notices for overdue payments, and review reports. This feature allows communities to easily manage their unit ledgers and lets residents pay for any fees using the online payment feature.
Accounts Payable Invoice Payments
It is now possible to make batch payments for approved invoices. Administrators can create batch payments for vendors and process them using Condo Control. The system will make secure payments to vendors using the banking information provided by them. If a vendor is not registered, the system will prompt them to update their banking details in order to receive payment.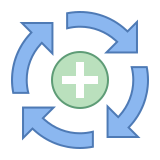 IMPROVEMENTS:
Improvements to Amenity Availability on the Calendar
We made an improvement to our amenity booking calendar display. Now, days will appear as blocked off if the amenity is scheduled for cleaning or the holiday schedule is set up.
Board Meeting Report Improvements
We made an improvement to our board meeting report to show more relevant information related to outstanding tasks, decision required tasks, and completed tasks for a specific time period.
Short Term Rentals Report Improvements
We made an improvement to our guest details report. Administrators will now see the report filtered by the last month and will also be able to identify if the stay was reported for the owner or guest.
Ability to Hide Asset History Records
Users with the following permissions can access history records for assets:
- Can approve assets
- Can create assets
- Can edit assets
If the users don't have the above permissions, they will no longer have access to asset history records.
Portfolio Pages Translated to Spanish and French
We've translated the following portfolio features into French and Spanish:
- Announcements
- Service requests
- Workspaces
- Users
We've translated the vendor management system into French and Spanish.

BUG FIXES:
Fix to Deleting Pets during Move Out Process
We addressed an issue which occurred when trying to delete pets while processing a move out.
Fix to Deleting Product Image on Store Setup
We addressed an issue with deleting a product image on the store setup. Users experienced an issue with the product image updating properly on the store, but the old image was still visible on the setup page.
Fix to Welcome Emails sent to Short Term Stay Guests
We addressed an issue that caused incorrect welcome emails to be delivered to short-term stay users. The system sent regular registration links instead of the short-term rental type registration emails.
Fix to the Graph on Billing Page with Usage Check for the Last 12 Months
We addressed an issue with the "check usage for the last 12 months" graph on the billing page. Users saw a blank graph when accessing this page.
Fix to Email Signature on Announcement Emails
We addressed an issue with the announcement emails failing to show the email signature for users who are not part of the property managers group when they post. Now, if user is part of any staff group, their signature will show up in the email.
Fix to Store Items with Attachments
We addressed an issue with the store email sent to residents when they order an item with automatic delivery. Users received an error when they tried to access the file if they were not logged in to the system. This issue is now fixed.
If you have any questions or need clarification on any of the changes, please contact support by creating a case at https://condocontrolcentral.zendesk.com/hc/en-us .