The following changes were rolled out to Condo Control during our June 8, 2022 release. Please review the release notes below carefully as some changes impact the way the system works.

NEW:
Users now have the option to save drafts when composing announcements on workspace level. Users will be prompted to save announcements as drafts if they decide to leave a page while creating a new announcement. If users timeout, an announcement draft will be automatically saved.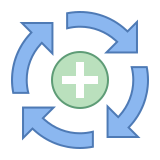 IMPROVEMENTS:
EFT Payments Available on Mobile Apps
We introduced EFT payments on our iOS and Android apps to match web functionality.
Unit Residents Functionality on Mobile Apps
We've added a unit residents management option to our iOS and Android apps to match web functionality.
Improvement to Expiration Date of the Workspace
Workspace will now be available to clients until the end of the day of the expiration date.
UI Improvements to Accounts Payable
We continue to work on improvements to this new feature so that it is as simple and clear as possible.
New Email Templates Translated to Spanish and French
We've translated a few new templates to Spanish and French as part of our ongoing process of making email templates available in multiple languages. The templates include:
- New Update on Discussion Forum
- Proxy Assigned to User for Proxy Voting

BUG FIXES:
We addressed an issue with badges showing an option to print a deleted resident badge template. Now only active templates will be shown.
Fix to Welcome Letters Generated during Process Moveout
We fixed an issue affecting the format of welcome letters generated on the process moveout page for new users.
Fix to Order of Posts on Discussion Forum
We fixed the order of some replies on discussion forums.
Fix to Logging Visitors to Proptia via Authorizations Feature
We addressed an issue with the time format of visitor end dates that occurred when visitors were created via the authorization feature on Condo Control and pushed to Proptia.
Fix to Service Request Notifications Showing Incorrect Workspace Details
We addressed an issue with service request notifications showing the incorrect workspace details in cases where the service request was updated by a portfolio user.
Fix to Status Certificates not Being Sent if Workspace has Owner Login Disabled
We addressed an issue with some users not receiving confirmation emails for status certificates due to a workspace setting being turned off.
If you have any questions or need clarification on any of the changes, please contact support by creating a case at https://condocontrolcentral.zendesk.com/hc/en-us .