The following changes were rolled out to Condo Control during our June 22, 2022 release. Please review the release notes below carefully as some changes impact the way the system works.

NEW:
Announcement Drafts on Portfolio
Users now have the option to save drafts when composing announcements on the portfolio level. Users will be prompted to save announcements as drafts if they decide to leave a page while creating a new announcement. If users timeout, an announcement draft will be saved automatically.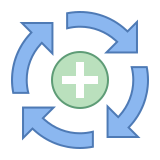 IMPROVEMENTS:
Filter Service Request Summary Report by Closed Date
We introduced a new filter to existing Service Request Summary Reports which will now allow users to filter service requests by the date they were closed.
User Language Preference Shown on User Profile Page
We will now be showing a user's language preference on the user profile page, located in the Unit File.
New Service Request Setting Preventing Residents from Reopening Closed Requests
We've added a new workspace setup setting that will prevent resident users from reopening service requests with a "closed" status. Admin users will be able to override this setting.

BUG FIXES:
Fix to Active Short Term Rental Stay Report
We reintroduced the "Make" and "Model" columns for vehicles in the Active STR Stay Report.
Fix to Imported Barcodes for Badges
We addressed an issue with imported barcodes not scanning for the linked badges.
Fix to Draft Service Requests Triggering Email Notifications
We addressed an issue with some draft service requests triggering email notifications about a newly created service request.
Fix to Status of Vendors with Expired Compliance Documents
We addressed an issue preventing the status of a vendor from updating from expired to approved after their compliance documents are updated by administrators.
If you have any questions or need clarification on any of the changes, please contact support by creating a case at https://condocontrolcentral.zendesk.com/hc/en-us .