If you require technical support for Condo Control you can create a help ticket or request a call back directly through your Condo Control account by following the below steps.
Note: This feature does not allow you to contact property management. The contact details for property management can be found at the top right side of the page by clicking the Phone/Mail icon. You may also submit a service request to contact property management. Not all properties use the Service Request feature. For instructions on how to create a service request see the user guide here.
1. Log in to Condo Control at app.condocontrol.com/login
2. Click the "Help" button at the bottom right corner of the page.

3. Select "Contact Support" from the menu. To view your previous or active cases click "View My Cases" You may also search our user guides with your question in the search bar.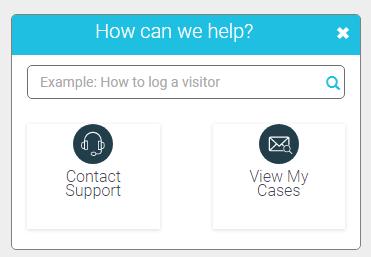 4. Select your preferred contact method. If you would like to receive communication through text select "Create Case". To request a callback select "Request Callback"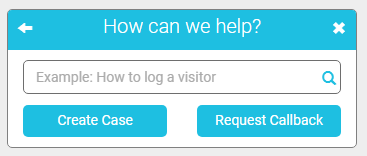 5. fill in the sections with the subject and description of your issue/question. The contact details as well as your unit number, condo name, etc. will automatically be filled in based on your account information. You may also attach any relevant files such as screenshots of your issue. Once you have filled in the ticket click "Send" at the bottom of the window.
Note: the more information you provide the quicker our support team can help resolve your issue. Screenshots of error messages or issues are helpful in us diagnosing the problem.

6. You will recieve a confirmation message that your case has been created. You may then view your case by clicking "Go to My Tickets" from this menu, or by clicking "View My Cases" from the menu in section 3 of this guide.
Note: It can take up to 5 minutes for your case to appear in your cases page. Please do not create a new case if you do not see it right away.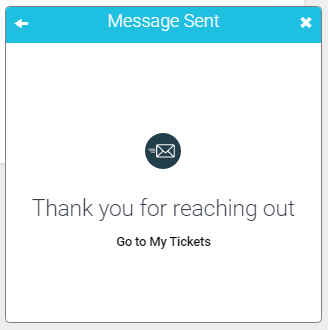 7. Here you can see your current and previous cases. Each case is assigned a case number that you use when interacting with our support team. To view any new messages from our team, or to send a new message to us regarding the same case click on the subject of the case in question. You will also receive case responses as emails and can respond to the email if you prefer to interact via email.

Note: Call back requests made on weekends or outside of operating hours (9AM-5PM) will be answered the following business day. Call back requests made during operating hours will be answered within 2 hours.