The following changes were rolled out to Condo Control during our July 7, 2022 release. Please review the release notes below carefully as some changes impact the way the system works.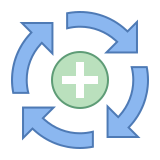 IMPROVEMENTS:
New Short-Term Rental Stay Permissions for Resident Users
We've expanded on permissions for the STR feature. Now resident users have 3 permission options available: "Can View/Add/Edit/Delete Own Stay Details", "Can View/Add/Edit/Delete All Stay Details", and "Can View All Unit Stay Details".
New Email Templates Translated to Spanish and French
We've translated a few new templates to Spanish and French as part of our ongoing process of making email templates available in multiple languages. The templates include:
- Email about a New Task for Task Followers
- Email about an Incident Report Created

BUG FIXES:
Fix to Duplicate Survey Results
We addressed an issue with survey results being duplicated in cases where users responded to a survey using 2 open tabs.
Fix to Email Reminder for Unpaid Amenity
We addressed an issue with email reminders for unpaid amenity not being generated if the amenity payment was made using a cheque. Now if cheque number isn't added for an amenity booking, the user will receive a reminder 4 days after the booking was made. If they still do not provide the details, their booking will automatically be cancelled in 24 hours.
Fix to Failed Logging Email Notification
We addressed an issue with time of a failed login not being properly reflected on "Failed Login Attempt" emails. Now the time matches the time zone of the workspace.
Fix to Duplicated Visitor Permits for Short-Term Rental Stays
We addressed an issue with visitor permits being duplicated on the Security & Concierge console.
If you have any questions or need clarification on any of the changes, please contact support by creating a case at https://condocontrolcentral.zendesk.com/hc/en-us .