Follow the steps below on how to create approval rules and stages.
1. Login to Condo Control and access the workspace you wish to make these modifications in.
2. Navigate to the "Setup Page" tab in Condo Control.​ You can access this by Clicking on "Welcome!" on the top right of your window.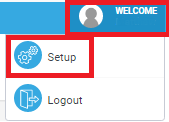 3. Select Accounts Payable from the left-hand navigation menu.

4. Select the Approval Rules tab.

5. To edit existing Approval Rules click the pencil icon in the actions column to the left of the rule you wish to edit. To create a new rule click New Approval Rule.

6. Determine the lower and upper limit for the rule you wish to set. Any invoice within the selected range will be subject to this rule. In the below example any invoice between $100 and $1000 would need to be approved by only 1 approver. If the amounts you have set do not require any approval leave the box "Send For Approval" unchecked.
Note: you can set multiple rules by following this step. This allows you to control what approval is required for invoices of differing amount.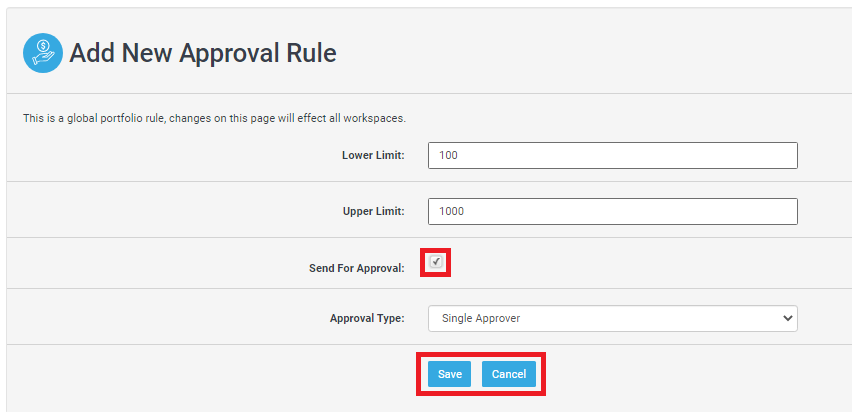 7. Once you have created the rule a confirmation message will appear at the top of the page. You can now add approval stages to the rule by clicking Add New Approval Stage.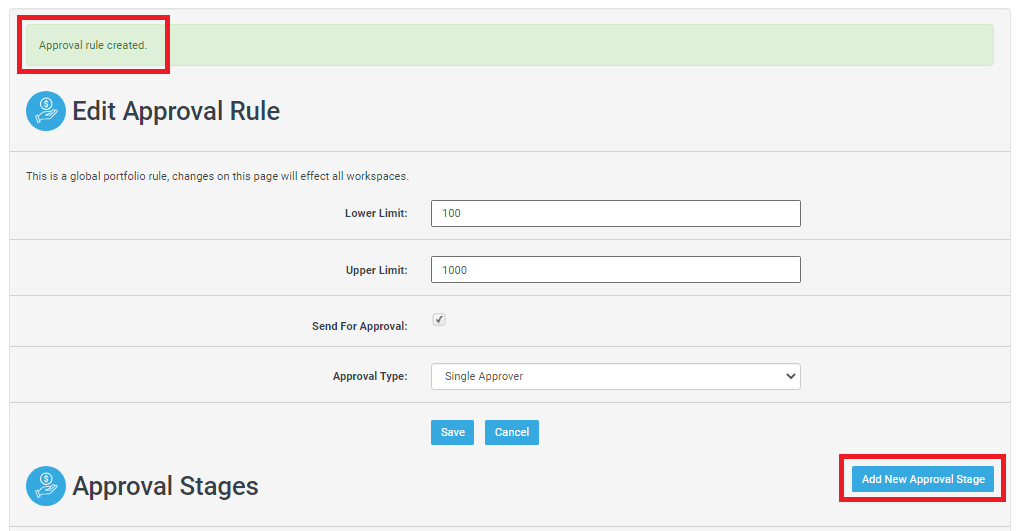 8. Enter a name for your Approval Stage, than select a group to complete this stage. Press Save to save the new Approval Stage.
Note: You can select multiple groups for each stage. Only groups with Accounts Payable permissions can be assigned as an approval group in this section.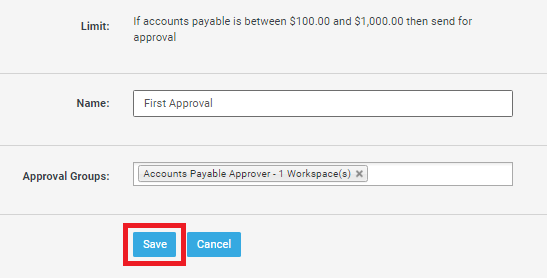 9. Continue this step until all of your required approval stages have been created. You can see the current approval stages in the below menu. You can change the order of the stages by clicking the arrow icon to the left of the approval stage name. You can edit a stage by clicking the pencil icon or delete a stage by clicking the trashcan icon in the actions column.

We hope this guide has helped you better understand some of the functions of the vendor portal. We also have a detailed video guide for these features which can be found here.