The following changes were rolled out to Condo Control during our August 4, 2022 release. Please review the release notes below carefully as some changes impact the way the system works.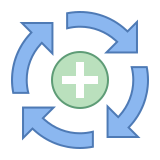 IMPROVEMENTS:
Ability to Delete Draft Proxies
We've added a functionality allowing administrators to delete proxies in draft status.
Ability to Sync Users in Multiple Units from Condo Manager Integration
We've expanded on our existing Condo Manager integration and introduced a setting that makes it possible to sync users with multiple units to Condo Manager. The change extends to user details (addresses, emails, and phone numbers, among others).

BUG FIXES:
Fix to Issue with Portfolio Logo
We addressed an issue with portfolio logo being replaced with a logo from the first portfolio workspace.
Fix to Pets Deleted on Unit File
We addressed an issue that caused deleted pets to reappear on the Process Moveout page.
Fix to Issue with Adding Short-Term Rental Stays
We fixed a bug affecting users without a unit trying to add a STR stay. Now these users will see a message asking them to have their profile updated before adding a stay.
Fix to Group Selection while Editing Surveys
We fixed an issue that resulted in targeted groups being removed while editing a survey.
Fix to Unsubscribed Stamp on User Details Page
We fixed an issue resulting in incorrect (invalid) email status stamps appearing for some users on the Unit File. Now if a user unsubscribes from notifications, the unsubscribed status will appear.
Fix to Account Balance View under My Account
We addressed an issue affecting the account balance view for some users.
If you have any questions or need clarification on any of the changes, please contact support by creating a case at https://condocontrolcentral.zendesk.com/hc/en-us .