The following changes were rolled out to Condo Control during our September 28, 2022 release. Please review the release notes below carefully as some changes impact the way the system works.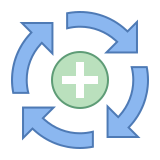 IMPROVEMENTS:
Province List Added to Workspaces with Addresses in Dominican Republic
We've expanded the province list to workspaces with Dominican Republic addresses. Now provinces will be shown under Unit File, Security & Concierge, My Account and Registration pages.
Improved Logic Allowing to Customize Access to Asset Custom Fields for Staff Groups
With this change, administrators can customize which staff groups can have full access, view access or no access to a certain asset custom field.
New Settings for Yardi Integration
With this change, we will allow to alternate unit naming format, offsite address and allow to link GLs and Postcodes to amenities, store and online payment products.
Improvements to Parking Spots Setup
We implemented a couple of fixes for parking spots setup to avoid creation of parking duplicated passes for the same spot:
- we will start tracking history records for any changes to parking spots
- we will not allow to delete a parking spot if it is used for an active parking pass
- we will not allow to create parking spots with identical names
Dark Mode on Android Mobile App
Dark mode is now available to be turned on in settings under My Account on the Android app.

BUG FIXES:
Fix to Missing Email when Making a Store Payment with International Card
We addressed an issue resulting in "Order is Ready" email not generating for store orders containing products with attachments. Now once payment is made, users will receive a link with attachments without waiting for admin to generate an email.
Fix to Rotessa Transaction Report
We added a new column to the existing Rotessa Transaction Report to show amounts collected (total without fees).


If you have any questions or need clarification on any of the changes, please contact support by creating a case at https://condocontrolcentral.zendesk.com/hc/en-us .