Follow these steps in order to upload a file to the File Library:
1. Click on "Library" in the side navigation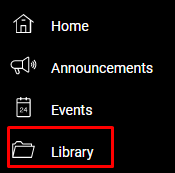 2. Click on the downward arrowhead under Options and select Upload a File.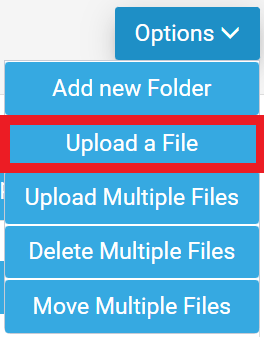 3. Give your file a title and a description

4. You can choose which folder to store it in from the drop-down menu.

5. Click "Choose File" to select the file you wish to upload from your computer

6. Add tags (optional), which will help users identify the file easily. Tags are also searchable on the File Library. If there are no current tags you can create new one(-s) by clicking "Create new tag" button.

7. Choose to send an email notification to the users that can see this file, and click "Save".

​**If you wish to upload more than one file at a time, click here for instructions on how to add multiple files at once.