When an Incident Report is created, by default an email notification of this report is sent to any member of the property manager group in addition to the security supervisor. This feature ensures that Senior Management and the Security Supervisor are notified when an incident occurs so they can respond appropriately.
Follow the steps below to create an Incident Report:
1. Log into your Condo Control account, then click on Security & Concierge in the left-hand menu.

2. Click on the Incident Report (page & badge) icon.


3. You will then see a pop up window where you can enter the details of the incident report.
1) The Type of incident report
2) Timing of the incident
3) Title of the incident report
4) Details of what happened
5) The Related Unit
6) Who reported the incident
7) Suspect (if applicable)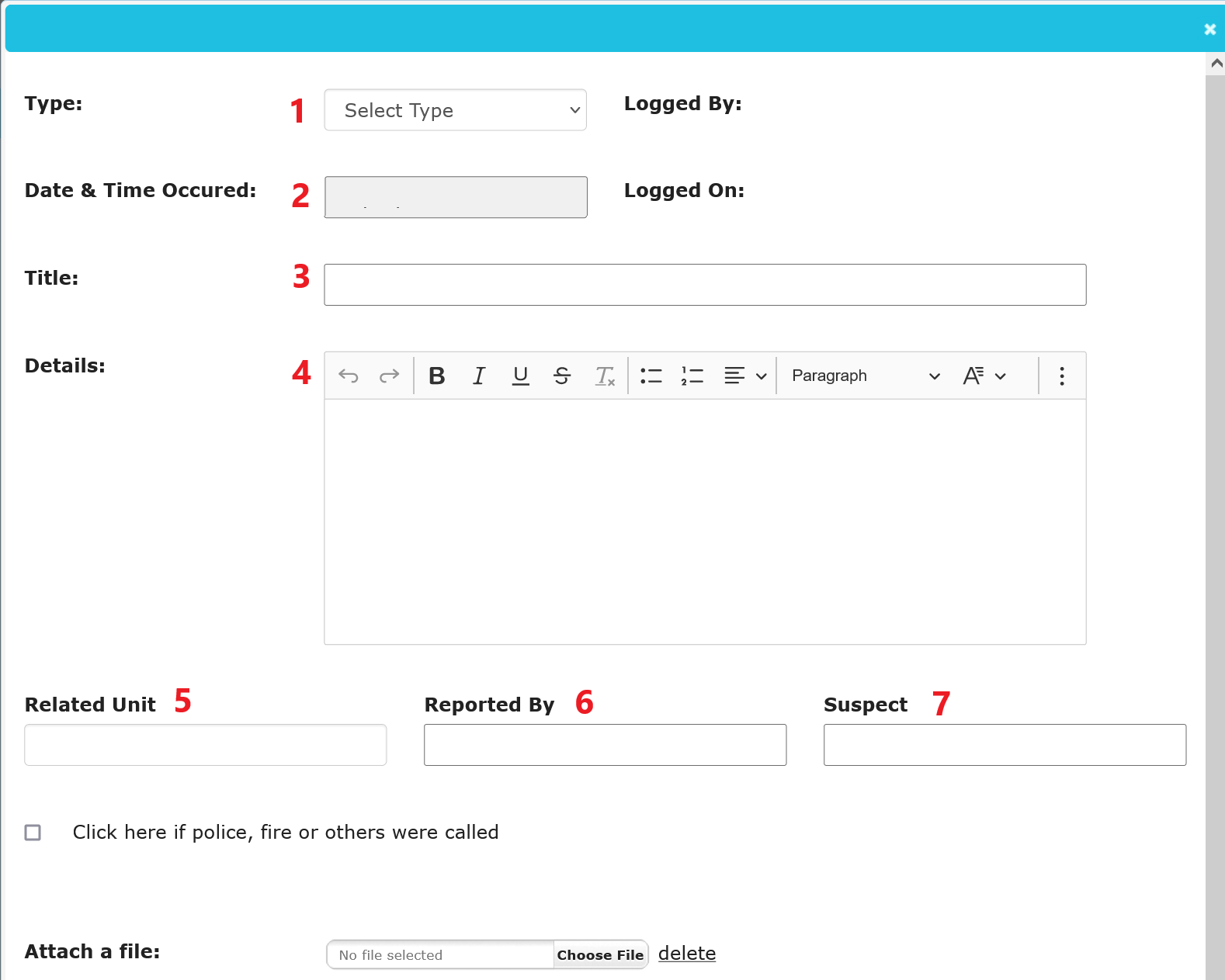 4. If Emergency Services were called, check the box next to Click here if police, fire or others were called. Then, fill out the information for which departments were called, when they arrived, and the name of the persons attending.


5. Optionally, you can attach a file by clicking Choose File near the bottom of the page.


6. If you'd like to print out an Incident Report, first search for it in the activity stream, click on its Title, then click on Print in the lower-right corner of the report.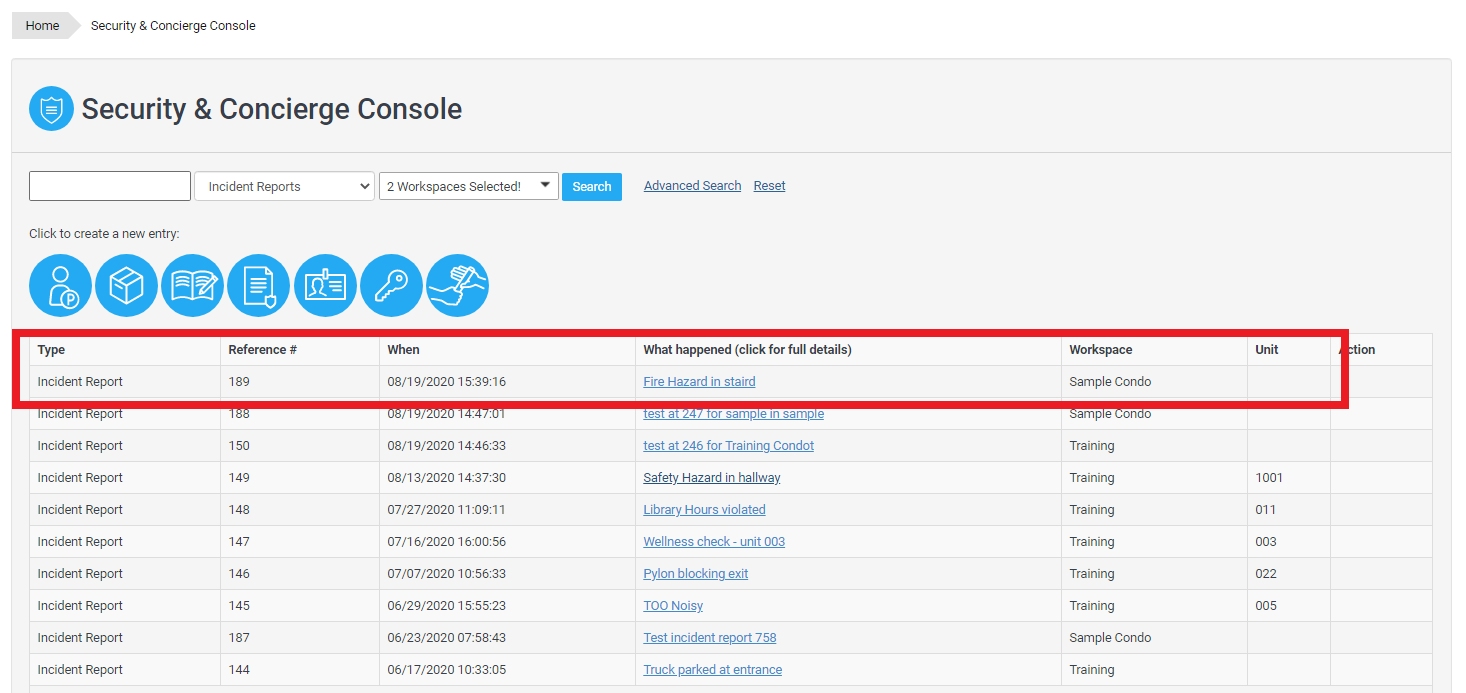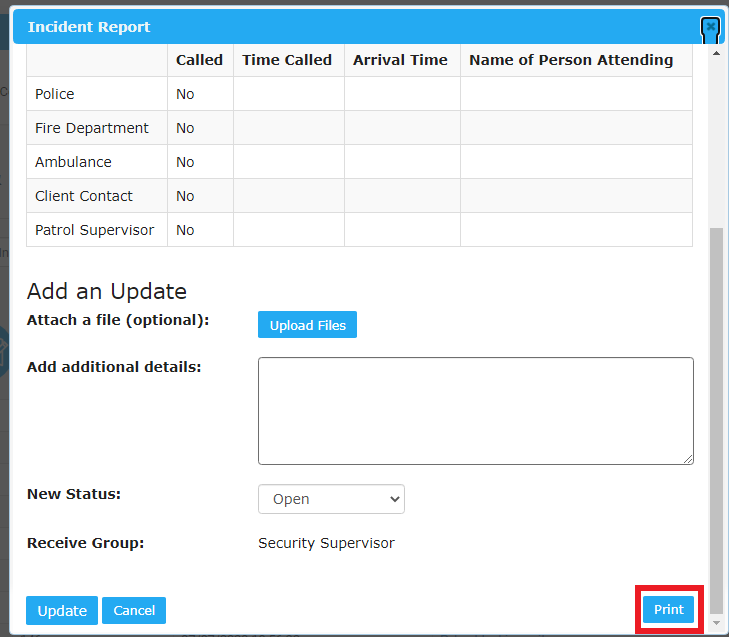 Please note that, in order to maintain the integrity of the system, when updating an existing Incident Report you can only add additional details, upload a file, and change the status of the report - no further edits are available.