To release a package to a resident or courier:
1. Log into Condo Control Central and click Security and Concierge

2. Select Outstanding Packages and then Search by the resident or courier who is taking the package.

3. Click the Release button next to the package that is being picked up

4. Type in the name of the person or service picking up the package.

5. If you are required to verify ID then click the ID Verified checkbox and then enter the ID type and Number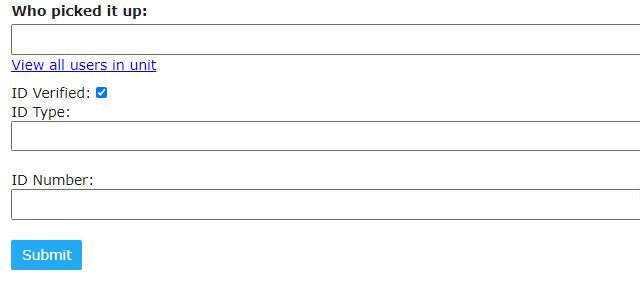 6. Click the save button to release the package, if you have a signature tablet you will be prompted to capture a signature