In this user guide, we will demonstrate how to search for previous actions taken regarding Authorized Entries.
1. Log into your Condo Control account and select Security & Concierge from the main menu.

2. Select Authorized Entries from the search drop down list.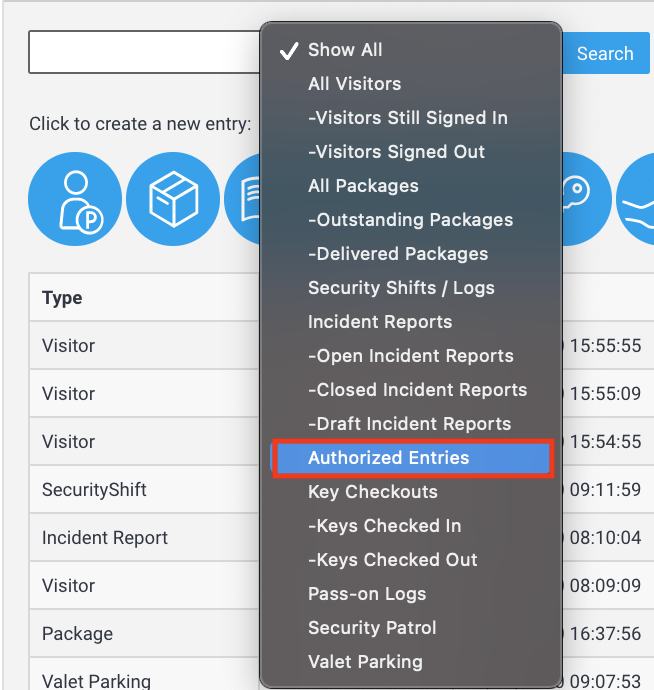 3. Enter any information regarding the Authorized entry.

4. Click on Search.

5. A list of Authorized entries should appear.

6. Click on any entry under What Happened to view the full details of the Authorized Entry.