In this user guide, we will review how to delete and update a permanent key. Please note that only Security Supervisors and members of the Property Management can delete and update a permanent key.
1. Log into your Condo Control account and select Security & Concierge from the left-hand menu.

2. Click on the Key for the Key Checkout option.

3. Then, click on View Complete Key List.

4. Here, you will see the workspace's complete key list with the option to Select, Update, or Delete keys that have not been checked out.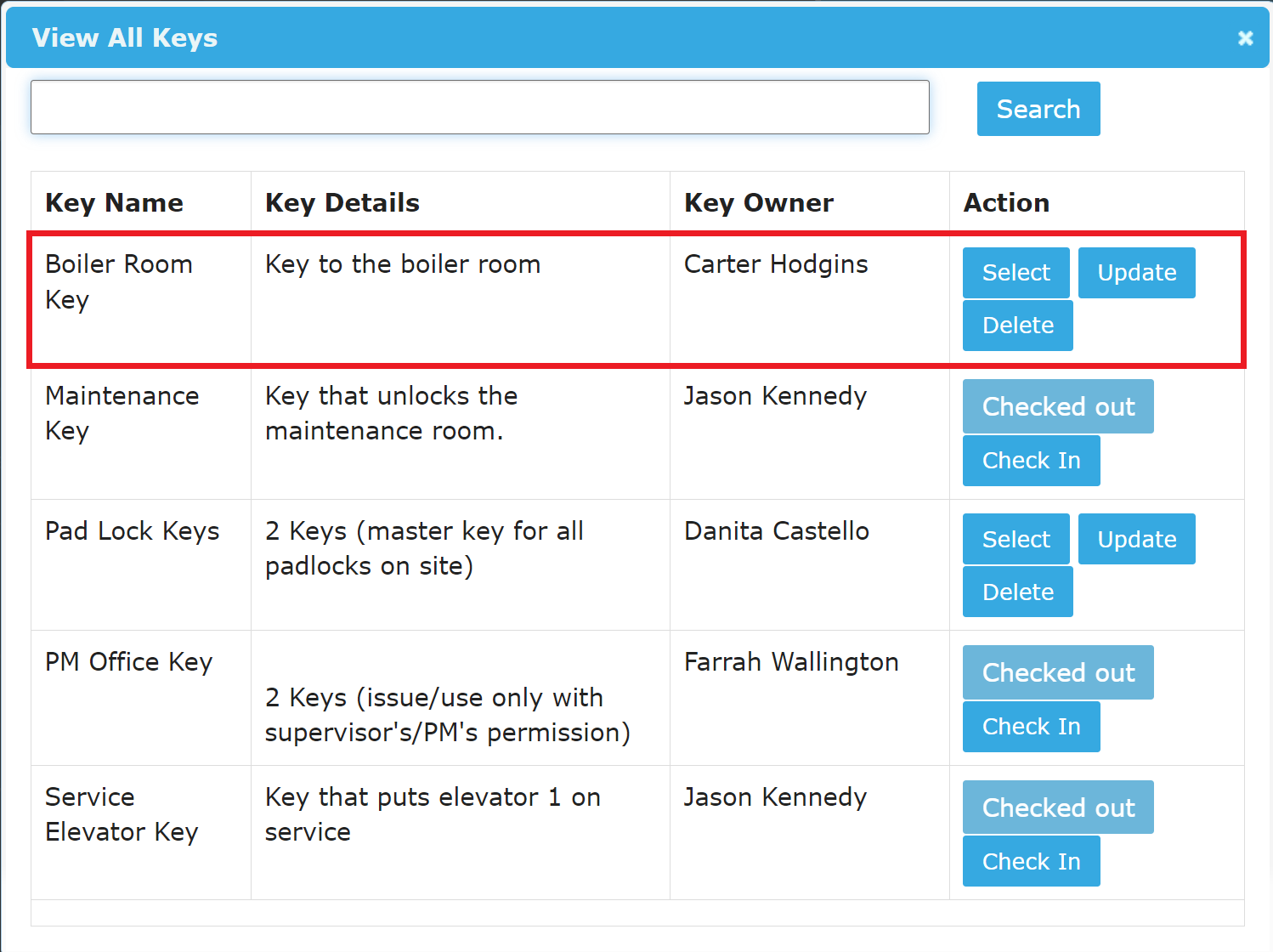 If you select Update, an edit key popover should appear allowing you to edit the details of the key. Once the edit is complete, Click the Save button. Your permanent key will now be updated.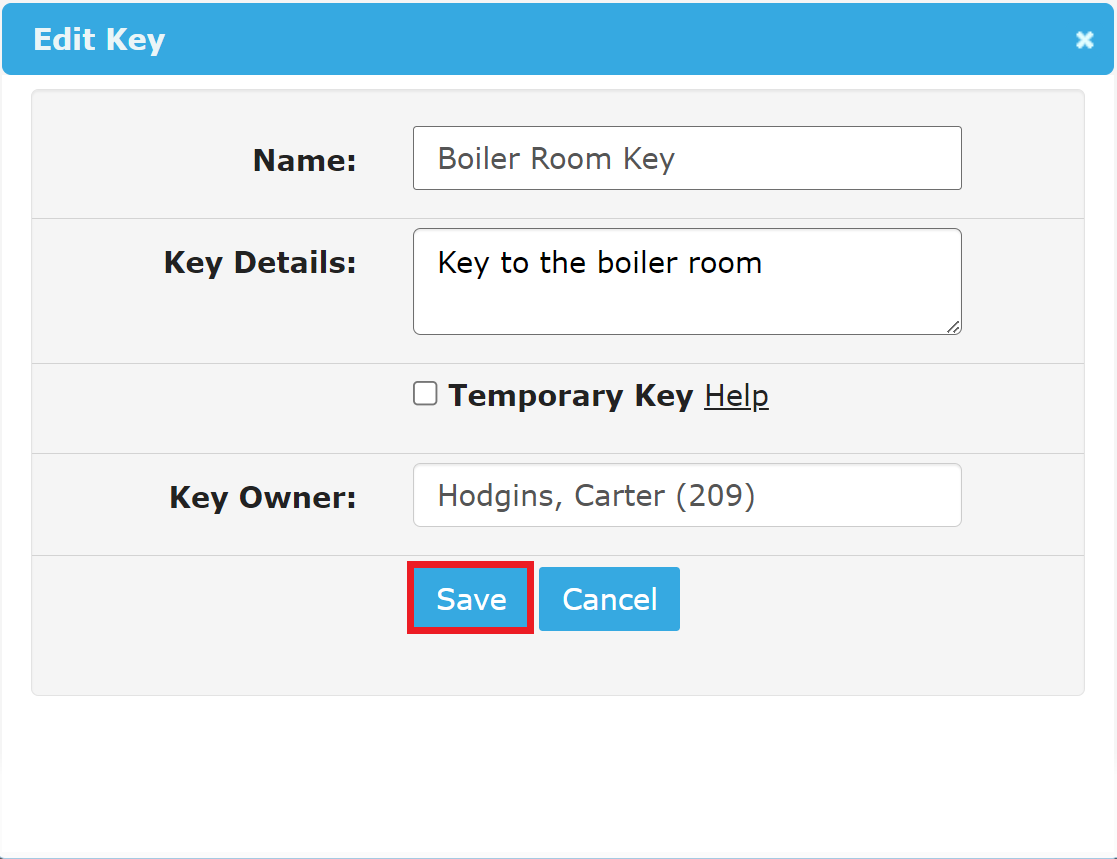 If you select Delete, a confirmation should appear, please click Ok to delete the key.