Once a Pass-On log has been created, the recipients will see the Pass-on Log the next time they log into the Security & Concierge module. In this user guide, we will review how to create a pass-on log.
View Other Related Articles:
How to Recall and Check Reviewers of a Pass-on Log
1. Begin by logging into your Condo Control account.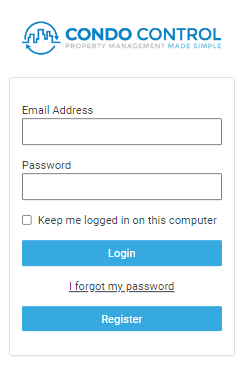 2. If you have pending pass-on logs, you will be prompted with a pop-up every time you log in.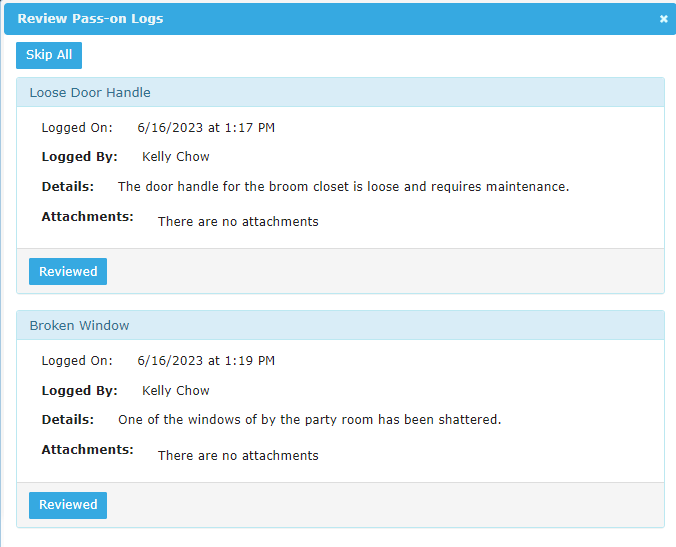 3. To mark a pass-on log as Reviewed, select the Reviewed button. The system keeps track of who has read the logs and and when they reviewed it.
4. If you want to review the Pass-On Log at another time, click the X button in the top right corner of the pop up.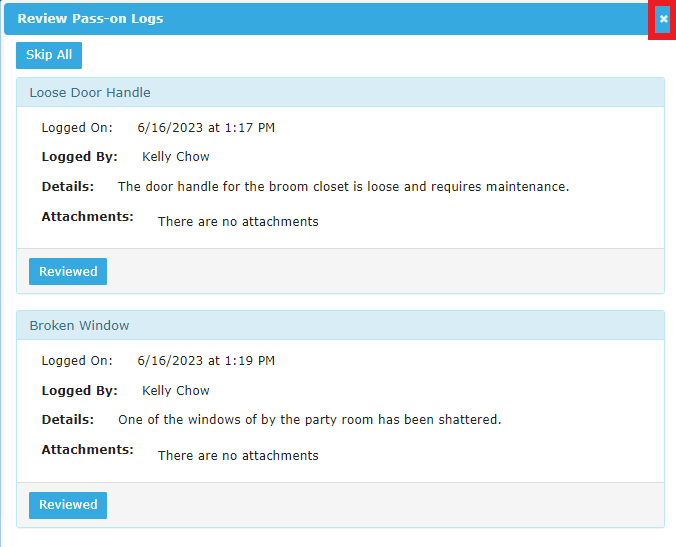 The window will still appear when you navigate to the Security and Concierge console.
5. If you select Skip All, you will not be able to review the past pass-on logs and you will be marked as Skipped under the Pass-On Log Details.