To issue a parking pass:
1. Log into Condo Control Central and click Security and Concierge

2. Click on first icon from the left signifying Visitor Parking

3. Enter the Resident's Unit Number and click on the Unit Number from the drop down list
4. Underneath Visitor Name: Please type in the visitors full name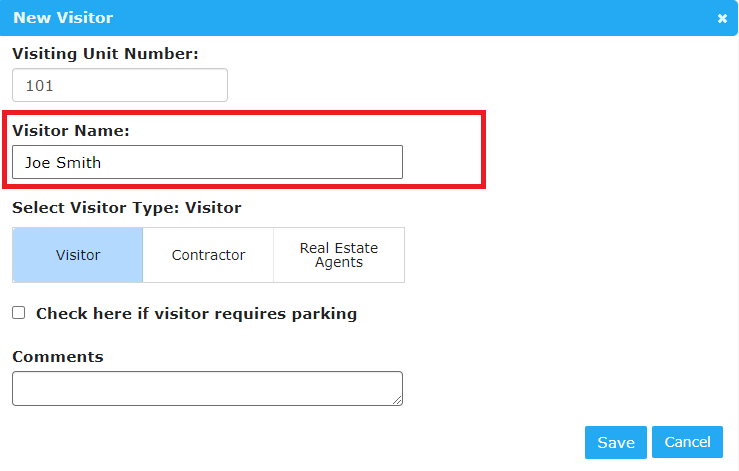 5. Select the Visitor Type :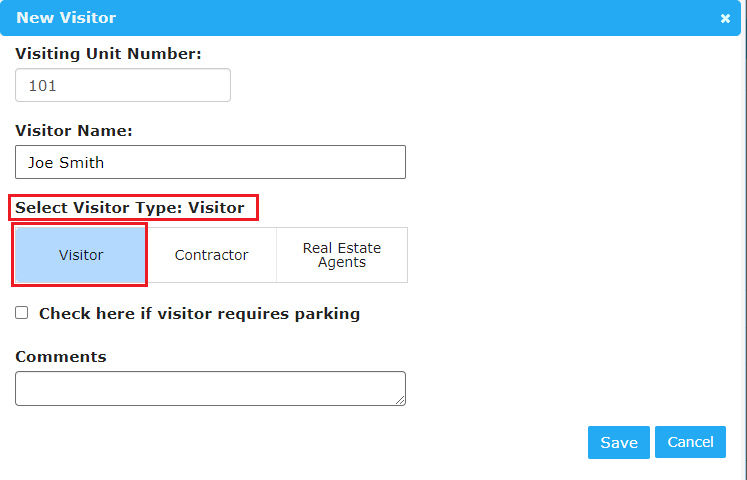 6. If the visitor requires parking please check it off. Once you check it off the visitor vehicle details section will pop up on the right hand side in the screen.
Please fill out the Visitor Vehicle details along with the duration of the parking permit then click the save button.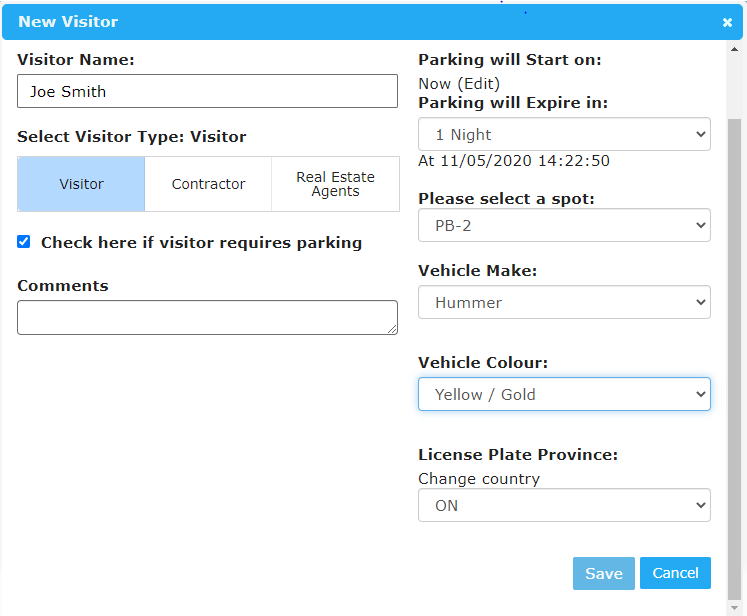 7. A PDF Version of the Parking Permit should open in Adobe Reader.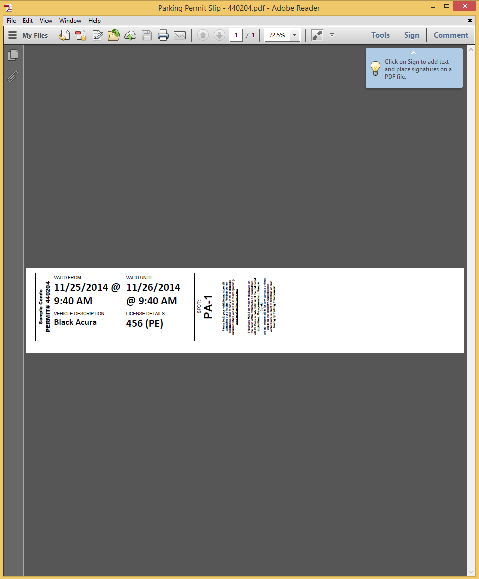 If the PDF Version of the Parking Permit does not open in Adobe Reader click here to learn how to configure your computer so the Parking Permit will print correctly.
8. Click on the Print button and ensure the DYMO Labelwriter is selected as the printer.