In this guide, we will review how to use a barcode scanner to populate the tracking ID field when logging a package through desktop.
1. To use the bar-code scanner, log a package within the security and concierge console, enter all the required fields, then navigate your cursor to the Tracking number field and click in it as shown below.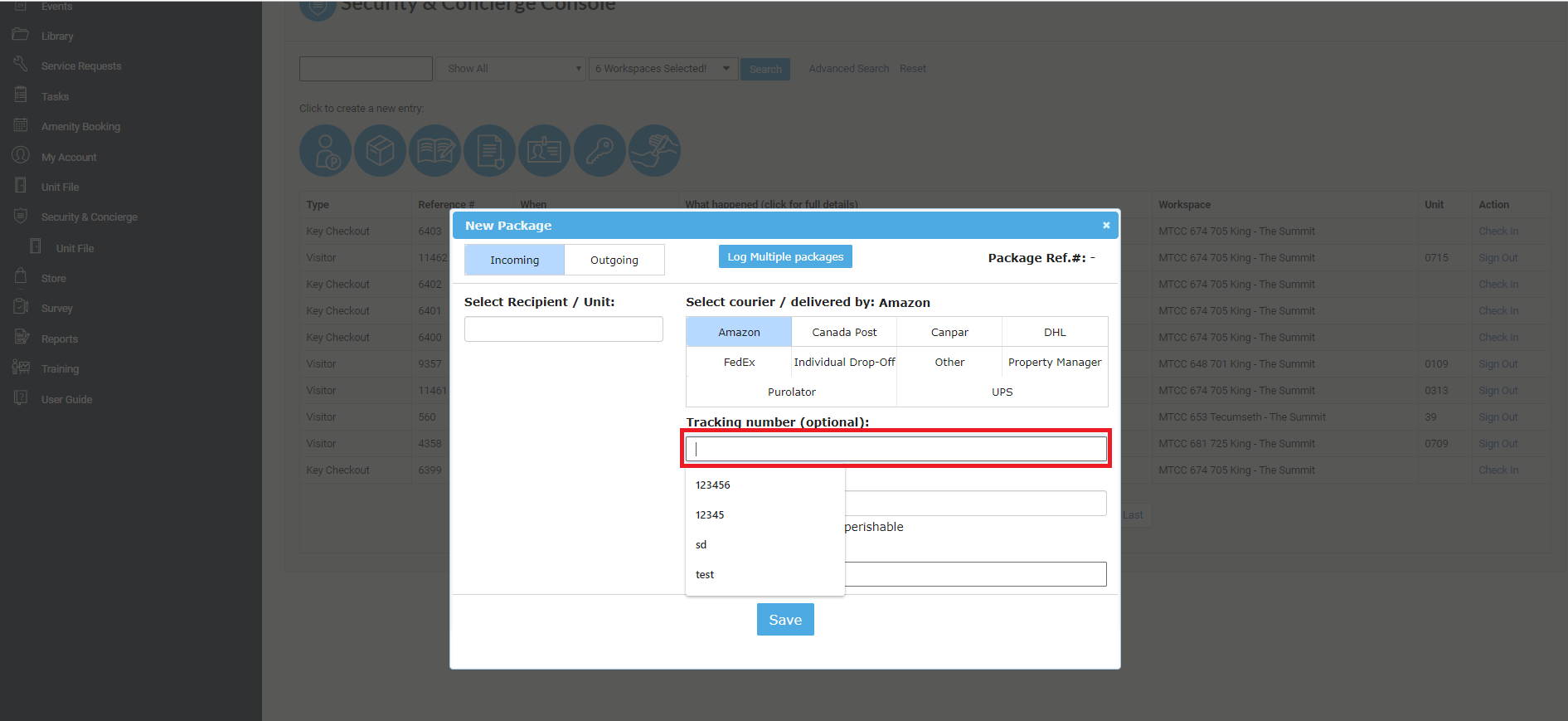 2. Point the bar-code scanner at the tracking bar-code on the package and pull the trigger to scan the code.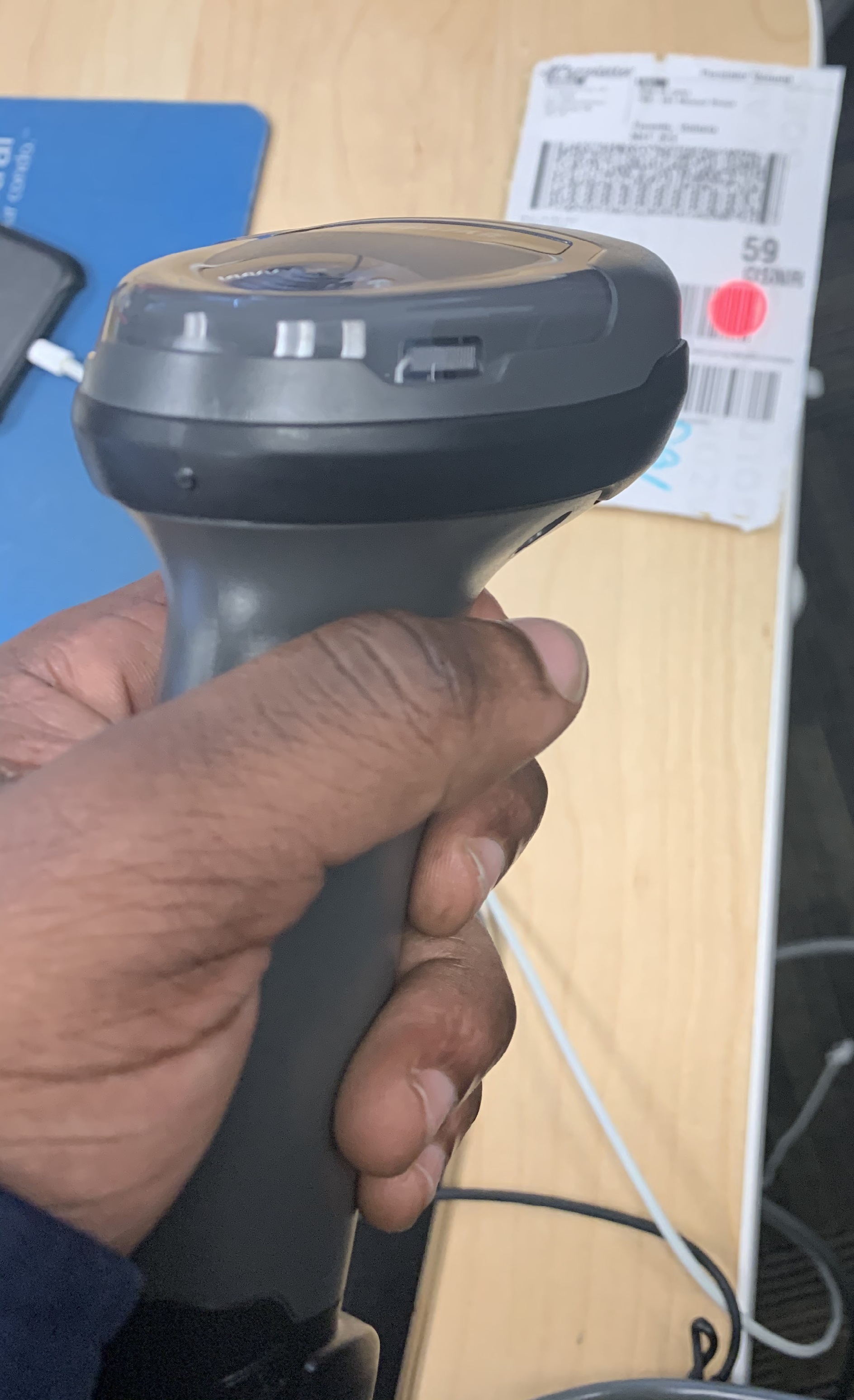 3. Once the code is scanned, the tracking number field will be populated as shown below.