The following changes were rolled out to Condo Control Central during our April 30, 2020 release. Please review the release notes below carefully as some changes impact the way the system works.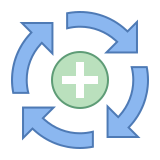 IMPROVEMENTS:
Improvements to Revise Amenity Booking Functionality
We improved the functionality to revise amenity bookings. Users with permission to revise bookings will be able to modify start and end time and change the amount of the booking in a few clicks.

Improvements to Make a Payment Functionality
Based on clients' requests, we improved the functionality of Make a Payment feature (recurring payment in particular). Now each recurring payment will be saved as a separate record on CCC and Stripe, and contain a unique identifying number.

BUG FIXES:
Fixes to Amenity Booking functionality


We made minor tweaks to the Amenity Booking functionality after the release of the Amenity Booking overhaul.
If you have any questions or need clarification on any of the changes, please contact support at 416-961-7884, option 2, or email us at contact@condocontrolcentral.com.