The following changes were rolled out to Condo Control Central during our June 23, 2020 release. Please review the release notes below carefully as some changes impact the way the system works.

NEW:
Rotessa Payment System in USD
Last release we introduced our new payment provider Rotessa. Rotessa accepts online payments via EFT (electronic fund transfers). Our new integration is already available for accounts in CAD, and with this release, we introduce it for accounts in USD.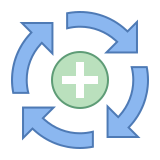 IMPROVEMENTS:
Stripe Changes for Store Purchases and Status Certificates
Based on clients' requests, we added more details for the description of Store and Status Certificates orders, both on Stripe and the exported payout file. Now details of Store purchases will show a unit number and product name. Details of a Status Certificate will include the workspace name.
Tracking of Visitor Parking Settings
We will now track changes made to Visitor Parking settings. History records will be shown on the SETUP page under the Security&Concierge Settings tab.
Creating Users with New Top-Level Domains (TLDs)
We updated email validation rules to accept accounts with new longer top-level domains (TLDs).
Improvement to Link in Incident Report Notification
The link in incident report notifications will now redirect users to an incident report pop-up in the Security & Concierge console instead of leaving the user on the Security & Concierge console.

BUG FIXES:
Fix to Link in Service Request Notification
We addressed an issue with links in notifications about service requests.
Fix to Taking Amenity out of Service
We addressed an issue with taking amenities out of service the day after the previous service booking removal.
We addressed an issue with syncing phone numbers and now allow phone number to be synced with type "Mobile".
We fixed all small issues to improve the stability of the Security & Concierge console and Status Certificate page.
If you have any questions or need clarification on any of the changes, please contact support at 416-961-7884, option 2, or email us at contact@condocontrolcentral.com.