The following changes were rolled out to Condo Control during our June 30, 2021 release. Please review the release notes below carefully as some changes impact the way the system works.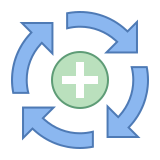 IMPROVEMENTS:
Ability to Remove Reminders for Proxies
We added an option allowing users to delete upcoming reminders for proxy after it's set up. We also incorporated client so now participants can only vote for announced candidates during a live meeting.
Improved Preview of Profile Pictures on Unit File
We improved the preview for profile pictures available under Unit File for workspaces that do not use badge functionality.
Improved Building Contact Details on Emails
We improved the layout of building contact details in email notifications.
Support for SMS coverage for

Philippines Phone Numbers
We increased messaging coverage to include Philippine phone numbers.
New Tab under My Account: Badges
We introduced a new tab under My Account called Badges. The tab will show all active badges for users in the unit based on their role.
New Setting Allowing for Edits to Service Request Type and Title Line
We introduced a new setting within the service request type which allows users to choose whether the service request type and title line can be edited.
New Setting Allows for Customized Thank You Message on Registration Page
We introduced a new setting that makes it possible to customize a thank you message which is shown to users after successful completion of the registration process.

BUG FIXES:
Fix to Issues on Registration Page
We addressed common errors and inconsistencies that impacted the registration process.
Fix to Some Units not Shown on Reports
We addressed an issue with some units not shown on several reports due to a high volume of units in a workspace.
Fix to Duplicate Announcement Issue
We addressed an issue with announcements being duplicated if the save button was clicked twice while creating an announcement from mobile app.
Fix to Issue with Make a Payment Feature
We addressed an online payments issue affecting users with a space in their emails.
Fix to Constar Integration
We addressed an issue with data not syncing between Constar and Condo Control.
We addressed an issue with some provinces not syncing back properly from Yardi.
Fix to Virtual Meeting Setup
We addressed a duplicate reminder issue impacting virtual AGMs which occurred when certain steps were taken during the AGM setup process.
Fix to Welcome Letter Generation for Resident Group
We addressed an issue preventing users from generating welcome letters to the resident group from the setup page.
Fixes to Violation Tracking Feature
We addressed minor issues with the violation tracking feature's violation tracking count, voting process, email notices with attachments, and more.
Fix to Door-to-Door Report
We addressed an issue with the electronic consent count affecting the door-to-door report.
Fixes to Printed Purchase Orders
We addressed an issue impacting purchase orders printed in portrait or landscape mode.
We addressed an issue with digital badges not generating for some workspaces.
Fix to Font Size on Lobby Display
We addressed an issue with lobby displays not reflecting the selected font size.
Fixes to Service Request Custom Fields
We addressed permission issues with the service request custom "attached file" field type.
Fix to Time Zone Issue on New Authorization Page
We addressed an issue on new authorization pages defaulting to UTC time.
Fix to Character Limit for Last Name Field on Registration Page
We addressed an issue with the last name field on the registration page. The character limit has been increased to 30 characters.
If you have any questions or need clarification on any of the changes, please contact support at 416-961-7884, option 2, or email us at contact@condocontrolcentral.com.