This user guide outlines how to enable Two Factor Authentication for your Condo Control account. For a video demonstration refer to the Two Factor Authentication Video Guide.
Two Factor Authentication is an extra layer of protection that helps ensure the security of your online account. If enabled, you will be prompted to enter a secure passcode each time you login to your Condo Control Account.
1. Login to your Condo Control account.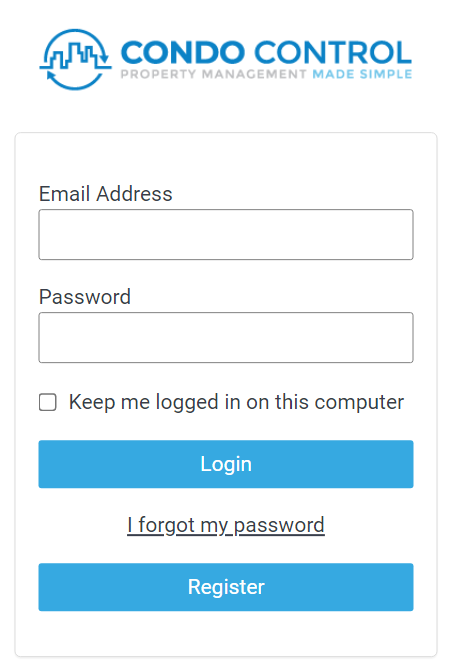 2. From the Main Menu, select My Account.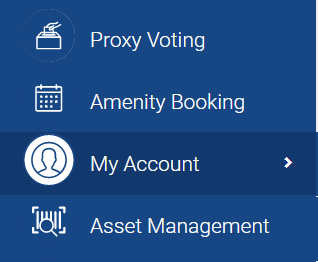 3. Select the Two Factor Authentication Tab and click Edit.

4. Click Yes beside Enable Two Factor Authentication.


5. Select your primary phone number from the drop-down menu and choose whether you want to receive a text or voice message with the secure passcode.


6. Repeat this process for you secondary phone number and click Activate.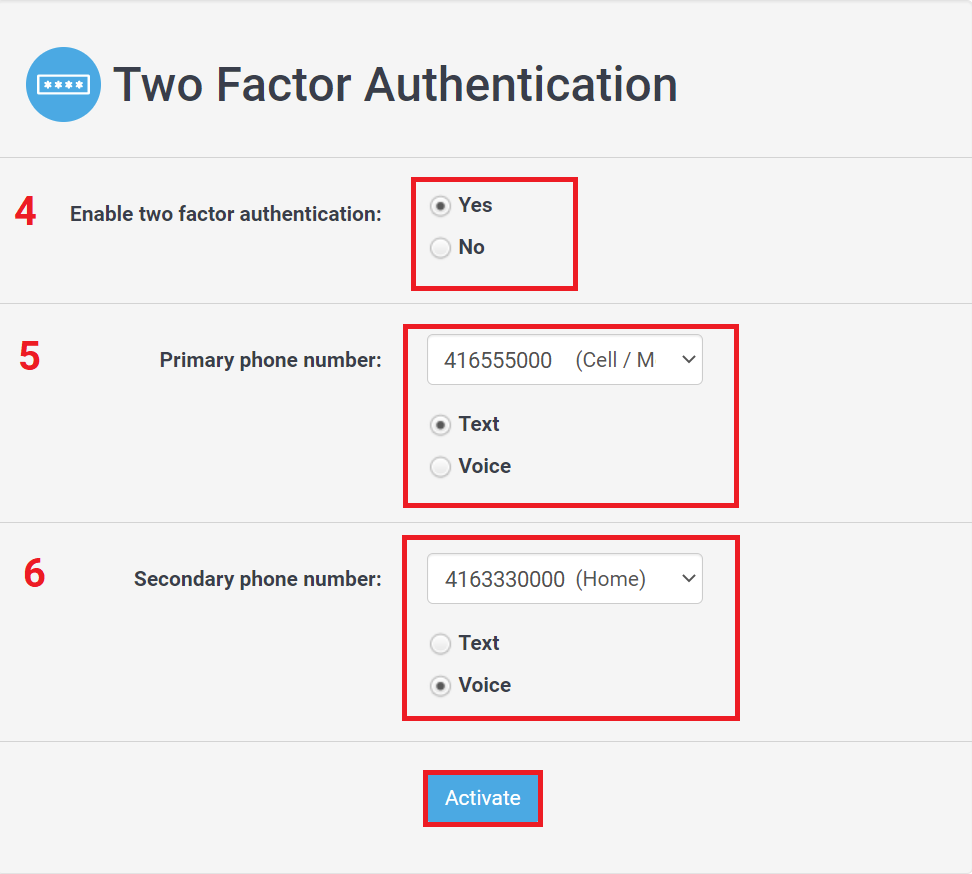 7. Enter the code sent to your primary phone number and click Submit.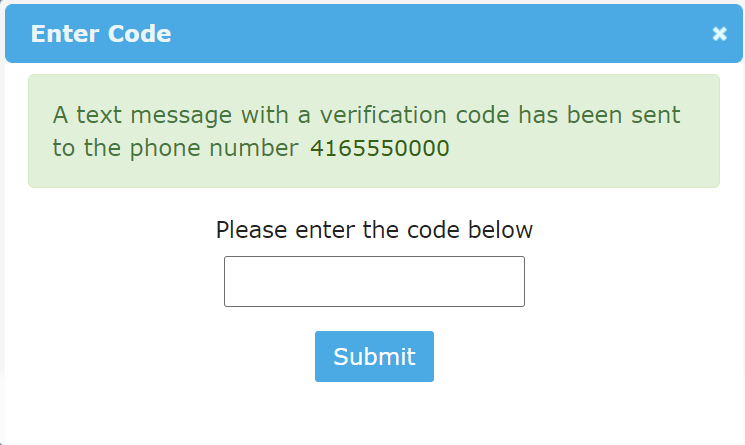 8. Two Factor Authentication has now been enabled for your Condo Control account.