In order to enable the different registration settings for user groups Owners, Tenants and Residents, please follow the steps below!
1. Login to CCC
2. Click on the Welcome! at the top right hand corner of the screen, and click on Setup from the drop down menu.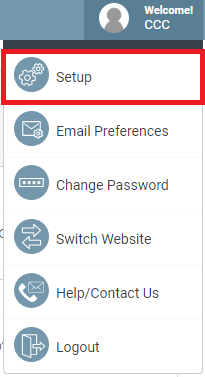 3. Click on Welcome Site Settings from the left side menu.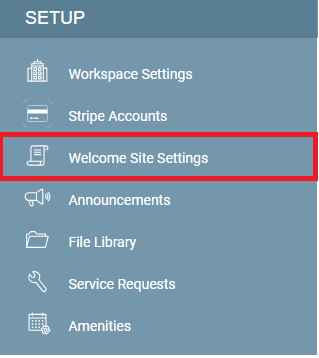 4. You will then come to the Registration settings. To edit the items for each user category click the "Edit" button at the bottom of the page. You will want to check off each section you would like to allow the user groups (Owners, Tenants & Residents) to view during registration. The second portion of the page titled Mandatory fields on registration page are the items that are mandatory and cannot be bypassed. If you want users to be able to skip something like profile picture, photo ID capture, or providing their phone number you will make sure that section is NOT checked.