Property managers can track and manage corporation violations using the violation tracking feature on Condo Control Central. A new violation can be added via the violation tracking dashboard or the unit file. The violation tracking dashboard will allow you to add multiple violations at the same time.
For instructions on adding a Violation via Unit File, refer to the User Guides below:

How to Add a New Violation - via Unit File
REMINDER
Before you can add a violation, you must setup Violation Tracking. For instructions on creating Violation Stages, Types, and Templates, refer to the User Guides below:

How to Set Up Violation Tracking Stages & Types
How to Set Up Violation Tracking Templates
1. Login to your Condo Control account.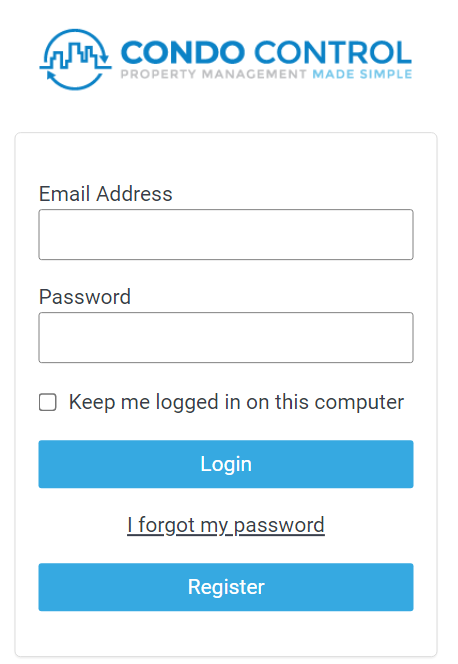 2. From the Main Menu, select Violation Tracking.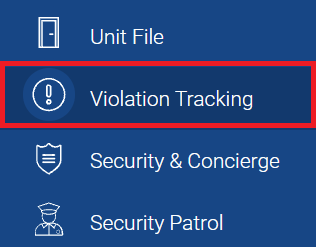 3. Click on the Options button on the right and then Log Single Violation.

4. Enter the relevant information for the Violation, if you attached a file when setting up the Violations, it'll already be uploaded here.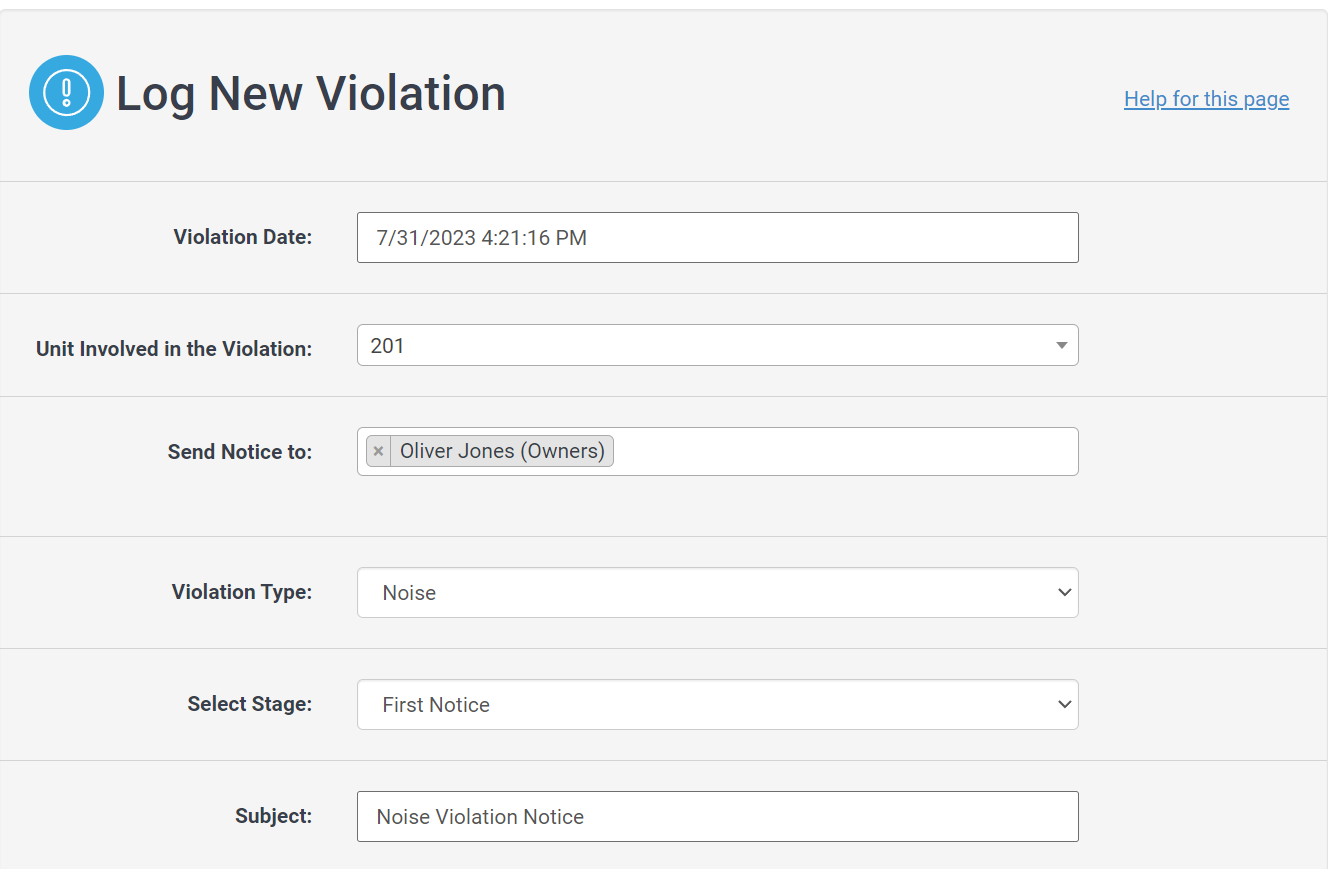 The Comment Section will be in the email notification to the Owner.
You can save the Violation as Open, which will prompt the system to send it to the User, or you can Save as a Draft and send it later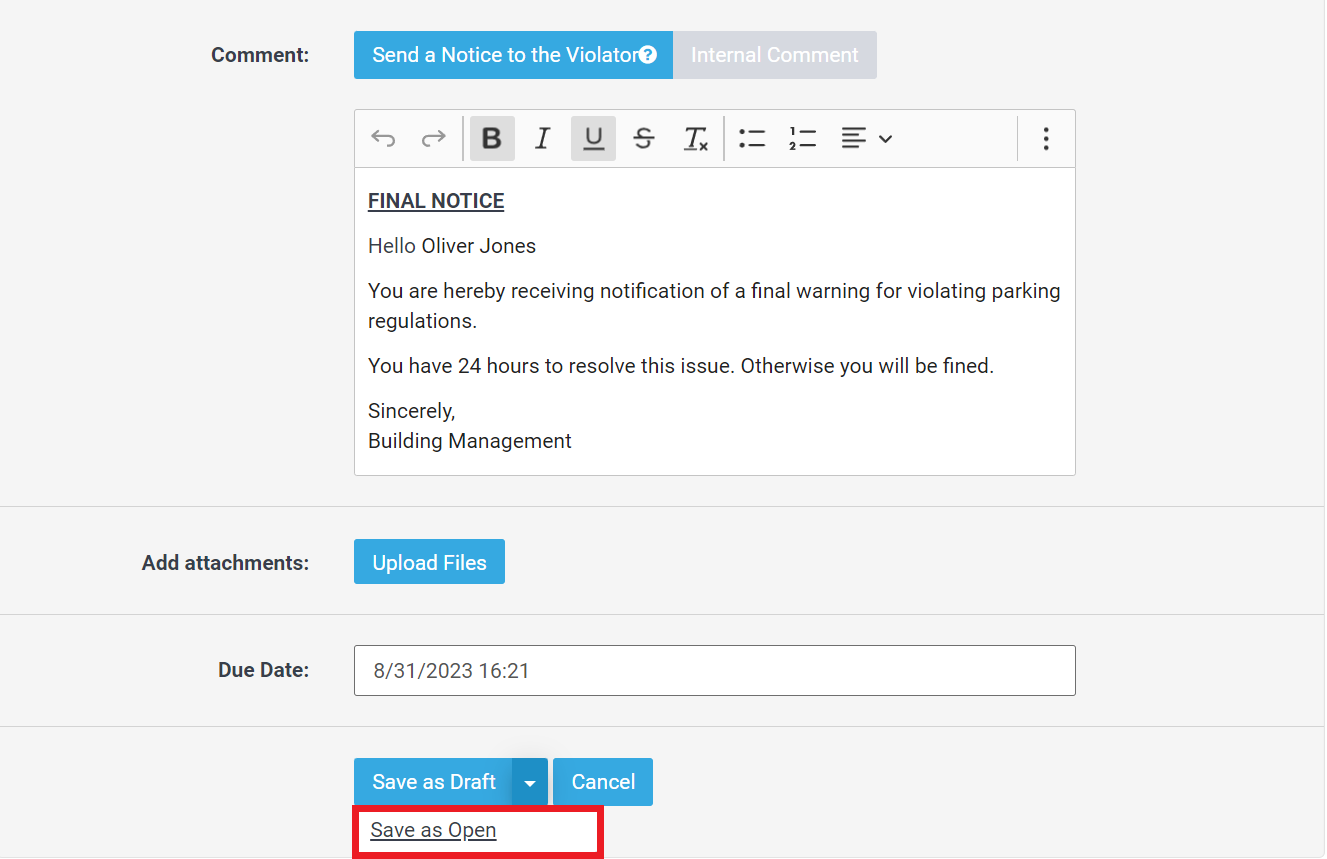 5. If previous Violation of the same type had been created for that same User, the system will inform you.

6. The Violation will now appear on your dashboard.

7. If you click on it, you'll get all the details. You can click Log Next Warning if you want to perform that action.
8. The User will be notified accordingly when you Save as Open.